Study professional wine English, Spanish, Chinese, French languages abroad
Informations générales

Demography
8 627 000 inhabitants

Geography
Greater London is located 50 km west of the Thames Estuary. The river, which crosses the city from west to east,

Climate
Oceanic type

Architecture
High-rise buildings, skyscrapers as well as many historical monuments.

Cultural
With a large number of attractions, many of the world's largest performing arts schools and museums

Food
Traditional cuisine with influence from China, North America or India due to the era of the British Empire

Tourisme
One of the main tourist destinations in the world

Wine
Most of the vineyard is in the south of England.
Things to see and do
City Tour (Wednesday afternoon): City Center attractions: The Company Gardens, Parliament, Museum, Green Market Square and other places.

Transfer to the night life on Long Street (Friday night): Meeting with the population, live music and dance all night.

Visit monuments (Saturday all day): A must-see place of unspoiled natural beauty and a wild view on the end of the world …

Dinner with a teacher (Tuesday evening) Waterfront (Friday night): Enjoy trendy bars, dance clubs and excellent
Wine information
Vineyard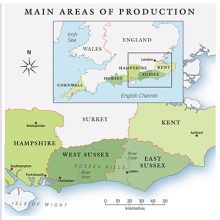 The British Isles represent nearly 1600 hectares of vines spread throughout the southern half of England. If these figures are still far behind France, there are still more than 500 vineyards, most of which is in the southeast, in the counties of Kent, East, West Sussex and Surrey. The rest is scattered along the Thames and Severn valleys, in East Anglia, the driest region of England, in South Wales and Ireland.

Request for quotation

Contact us

Request for quotation
Login
Lost Your Password?