Study professional wine English, Spanish, Chinese, French languages abroad

Possibilité financement partiel par diverses organisations


En tant que étudiant:
Votre quotidien vous amène à avoir BESOIN DE MAITRISER LES LANGUES ETRANGERES , d'OBTENIR UN STAGE et des DIPLÔMES SPECIALISES VIN dans de nombreuses occasions nottament pour:
ACCEDER A UNE ECOLE SELECTIVE: Vous devez vous démarquer dans votre dossier de candidature en démontrant votre dimension linguistique (internationale) et votre motivation dans la spécialité étudiée(stage et formation).
REUSSIR VOTRE FORMATION
SE PROJETER VERS L'AVENIR: le choix d'une orientation professionnelle résulte souvent de ses expériences personnelles par des jobs d'été ou des stages.
Vous avez du temps mais vous manquez de solutions et éventuellement de ressources
Optez pour un EQUILIBRE entre FORMATION de LANGUE, DIPLOME VIN /BUSINESS et STAGE à l'étranger
Formation langue minimum 2 semaines
Diplôme Vin WSET Level 1 et 2 minimum 3 semaines
Diplôme vin WSET level 3 minimum 4 semaines
Diplôme business minimum 12 semaines
Stage en entreprise minimum 1 mois
De retour en france bénéficier de notre réseau " le village des professionnels du vin" et de nos cours à domicile afin de pas perdre les acquis.
Financement
Possibilité de financement en partie par diverses organisations (conseil régional, les fonds Européens, le département, ministère de l'agriculture, la mairie, caisses d'allocation familiale…)
En général l'avion et activités touristiques à votre charge
Pensez à réserver tôt et de choisir les destinations et périodes les plus adaptées à votre budget.
Témoignages

Everything is fine, the host family was very nice. I feel that the school and the courses are of quality with a constant exchange with class members and included teacher that I recommend. The private teacher is very friendly and we progress in WINE in ENGLISH with him because it is accessible.

Request for quotation

Contact us

Request for quotation
A wide choice of destinations
Learning English
English
Australia

Australia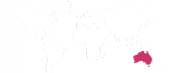 Amazing wilderness with beautiful and sunny beaches and very welcoming cities. Discover Margareth River with its Syrah and Chardonnay
English
South Africa

South Africa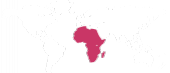 Extraordinary destination in "Rainbow Nation". The wines and its festivals of Stellenbosch and Franschhoek will enchant you.
English
New Zealand

New Zealand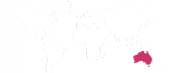 Its friendly tranquility and its landscapes are breathtaking. Hawke's Bay is the bastion of beautiful red Bordeaux-inspired.
English
United States

United States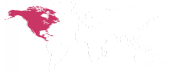 Live the American dream with its eccentricities and its wide open spaces. Napa Valley will amaze you with its wine styles and marketing as well as the Long Island vineyards near New York.
English
Canada English
Canada English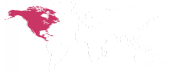 English
United Kingdom

United Kingdom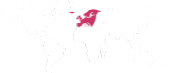 Learn another languages
French
France

France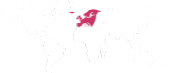 Study French language with wine focus for wine professionals or wine students in France
Chinese
China

China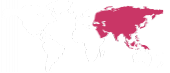 Study Chinese language with wine focus for wine professionals or wine students in China
Login
Lost Your Password?