Study professional wine English, Spanish, Chinese, French languages abroad
Mentions légales (EN)
Présentation :
Le site ProWine Language (ci-après, le Site) est édité par ProWine Language N° SIREN 505 157 057
48, rue Pierre Renaudel 33 400 TALENCE
Téléphone : +33 (0) 5 33 05 40 43
Le Directeur de la Publication est Christophe Castel
Partenaire architecte systèmes du Site : CPCWEB – Administration Serveurs Linux
Données personnelles :
Des données personnelles peuvent être enregistrées dans la base de données de ProWine Language lors de l'envoi d'un mail à travers notre formulaire de contact. Conformément à la loi n °78-17 Informatique et Libertés du 6 janvier 1978 telle que modifiée, vous disposez d'un droit d'accès, de modification, de suppression quant à vos données personnelles, ainsi qu'un droit d'opposition quant à leur diffusion. Toute demande d'exercice du droit d'accès, de rectification ou d'opposition doit être effectuée par écrit, être signée par le demandeur, comporter l'adresse à laquelle devra être adressée la réponse, accompagnée d'un justificatif d'identité, et être envoyée à l'adresse suivante :
ProWine Language, 48, rue Pierre Renaudel 33 400 TALENCE
Par ailleurs, compte tenu de la nature du réseau internet,ProWine Language déclare ne pas garantir et ne saurait être tenu responsable de toute atteinte ou tout dommage aux matériels, aux logiciels ou aux fichiers de l'internaute pouvant résulter de la présence ou de la propagation d'un virus.ProWine Language a satisfait aux obligations de sécurité au regard de la nature du réseau internet. De son coté, l'internaute s'oblige à prendre toutes les mesures pour éviter qu'un dommage quelconque ne génère pour lui une atteinte à ses matériels, logiciels, fichiers ou données.ProWine Language décline toutes responsabilités en cas d'éventuelles erreurs ou absences de disponibilité d'informations sur son site.
Cookies :
Lors de votre visite sur le site,ProWine Language est susceptible d'implanter un cookie dans votre ordinateur. Un cookie est un petit bloc de données envoyé à votre navigateur par un serveur web et stocké sur le disque dur de votre ordinateur. Vous pouvez naturellement vous opposer à l'enregistrement de cookies en configurant votre navigateur.
Propriété Intellectuelle :
L'ensemble des données, textes, bases de données, logiciels, informations, images, photographies ou tout autre contenu diffusé sur le site font l'objet d'une protection au titre du droit de la propriété intellectuelle. Par conséquent, toute reproduction, représentation, utilisation ou adaptation, sous quelque forme que ce soit, de tout ou partie des éléments du site est prohibée sauf autorisation écrite de ProWine Language.
Liens Hypertexte vers et / en provenance de Little Big Studio :
Tout "Deep Linking"( lien profond) est strictement interdit. Le site ProWine Language ne pourra en aucun cas être tenu responsable des sites ou ressources externes qui sont connectés au présent site par des liens ou auxquels il est accédé via le présent site ou qui contiennent des liens vers le site ProWine Language.

Request for quotation

Contact us

Request for quotation
A wide choice of destinations
Learning English
English
Australia

Australia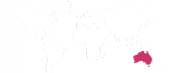 Amazing wilderness with beautiful and sunny beaches and very welcoming cities. Discover Margareth River with its Syrah and Chardonnay
English
South Africa

South Africa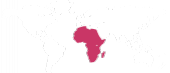 Extraordinary destination in "Rainbow Nation". The wines and its festivals of Stellenbosch and Franschhoek will enchant you.
English
New Zealand

New Zealand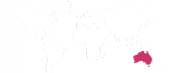 Its friendly tranquility and its landscapes are breathtaking. Hawke's Bay is the bastion of beautiful red Bordeaux-inspired.
English
United States

United States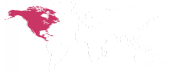 Live the American dream with its eccentricities and its wide open spaces. Napa Valley will amaze you with its wine styles and marketing as well as the Long Island vineyards near New York.
English
Canada English
Canada English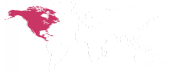 English
United Kingdom

United Kingdom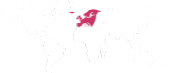 Learn another languages
French
France

France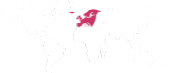 Study French language with wine focus for wine professionals or wine students in France
Chinese
China

China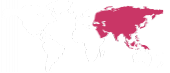 Study Chinese language with wine focus for wine professionals or wine students in China
Login
Lost Your Password?