Learn English of Wine in Auckland school
English of Wine – Auckland
Wine languages abroad
English of Wine – Auckland
Wine languages abroad
English of Wine – Auckland
Wine languages abroad
English of Wine – Auckland
Wine languages abroad

My school is in the city center and close to public transport networks
My school
The school is in the city center close to shops, banks, restaurants and public transport.
Infrastructures: 20 classrooms, library, "lounge", catering, WiFI
Established for more than 30 years, regularly ranked the best language school in New Zealand, includes between 500 and 1000 international students a year, minimum 18 years, more than 35 nationalities.

Infrastructure
20 classrooms, Library, "Lounge", WiFi.

Accreditations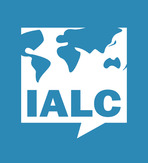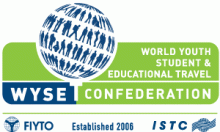 Qualification of teachers
They have the qualifications and diplomas that allow them to teach the language to foreigners
My lessons
Choose the alternation of general English courses in school and English wine with a private teacher.
At School :
Standard General English from 16 to 25 lessons / week at school mostly in the morning
1 lesson=50 min, from 2 to 48 weeks, 10 student maximum, 18 years minimum, from beginner.
At my teacher :
From 3h to 4h30 / English wine week in the afternoon (1h30 lesson session (2 * 45 min), thematic around wine (economy, technique, tasting, …) from specialized newspaper articles, video and role plays
The teachers are immersed in the world of wine professionals.
This intensive formula is very effective for the mastery of general English, the vocabulary of wine English while leaving you enough time outside for visits and discussions in English … with the inhabitants of the city ​​and your school colleagues.
You can even for the bravest take 3 afternoons of private lessons or pass the WSET in our partner school.
20 lessons / week in the morning over 5 days in international school for general English
2 pm afternoons with a private teacher for English wine head to head
You can even for the bravest take 3 afternoons of private lessons or pass the WSET in our partner school WSET 
Lightened formula with  english lessons every day in an international school for 4 days a week to learn English in an international school enjoying the student atmosphere and complement 2:30 PM with a private teacher for English wine. Friday and all weekend free.
You can even for the bravest take 3 afternoons of private lessons or pass the WSET in our partner school WSET
My accomodation
Homestay
This type of formula is usually the most economical, but it also helps to better understand the local way of life and culture that is closely related to the language you want to learn during your stay. For young adults and adults, this formula still offers great autonomy.
In résidence
With young people from all walks of life, whether from the host country or from abroad, you live in a building dedicated, in whole or in part, to welcoming students or young people. travelers. Residence (single room, no meals).
My socio-cultural activities
Please note that some of the activities listed below may be organized by your school.
The geographical location of Auckland promotes water sports but offers the city countless other possibilities to spend free time in a pleasant way
Rates and booking
School from 349 € per week – Indicative prices.
Quote needed for the exact price.
Duration of lesson: school (50 min), private teacher (45 min)
Other possibility of accommodation (weekly rate):
Home family
Residence
Student house
Individual room./half board
Individual room with private bathroom./half board
Individual room
Individual room
230 €
250 €
220€
220€
School from 279 € per week – Indicative prices.
Quote needed for the exact price
Duration
per week
School (20 lessons )
School (20 lessons) & Private teacher
Private teacher (4) & Homestay Half Board 
4 lessons/week
8 lessons/week
2
360 €
600 €
780 €
 980 €
3
540 €
900 €
1170 €
 1470 €
4
680 €
 1160 €
1520 €
1920 €
6
1020€
1740€
2280€
2880 €
8
1240 €
2200 €
2920 €
 3720€
10
1550 €
2750 €
3650 €
 4650€
12
1860 €
3300 €
4380 €
 5580€
+ week
155 €
255€
335 €
 445 €
Duration of lesson: school (50 min), private teacher (45 min)
Other possibility of accommodation (weekly rate):
Home family
Residence
Student house
Individual room./half board
Individual room with private bathroom./half board
Individual room
Individual room
190 €
230 €
170€
155 €
Conditions
When to register?
The sooner, the better! This allows you to benefit from the best rates for your transport, to guarantee a place in the school and on the date of your choice, but also to carry out certain administrative formalities in all serenity (for example, the request for a passport or a visa if they are necessary for the chosen destination).
How to register ?
Click on "Quotation / Reservation" and make your choice!

By mail or fax by completing the registration form of the brochure "Language Travel".

An online registration allows you to choose from a larger number of schools and options. A deposit payment online also allows us to reserve your place at the desired school immediately, and thus guarantee your choice.
And after ?
Upon receipt of your registration and your deposit, we reserve your stay. Upon confirmation by the partner school, we will send you, within the week, a letter with the precise dates of your stay (beginning and end of the courses, beginning and end of the accommodation).

We take all the necessary steps to organize your course program. We inform you of the administrative formalities that you must perform (eg passport application, visa).

We then wait for the receipt of a deposit of 30% of the balance of the program.

45 days before departure, we ask you to pay the balance of your program.

In the 7 days before your departure (unless you register less than 15 days before your departure date), you receive all the information concerning your stay: accommodation, transport, transfers (if PWL takes care of it), instructions for the arrival on site and many other information to make your stay a success!
Preparation for departure
In addition to organizing your stay, PWL can take care of your trip, your transfer, your travel insurance / cancellation. In order to offer greater flexibility and allow you to benefit from the best travel fares, these services are not included in the rates presented.

You can select your transfer (simple or return) or your insurance online, at the time of booking your stay.

A proposal for transportation, depending on the dates and duration of the trip, will be made after confirmation of your program.

You will have complete freedom to compare. Click here for more info on our: travel insurance: IN PROGRESS (basic cover / extended coverage / cancellation insurance)
At the arrival
You arrive on Sunday. PWL can arrange your trip if you wish.

Once arrived in the country of destination, 2 choices are available to you:

make your own way to the address of your place of residence

you can request that a transfer from the train station or the nearest airport be organized by the school (you can choose this option in the registration form).
Note: If you decide to organize your trip and your transfer yourself, we will inform the school of the details of your arrival, as soon as you have sent them to us.
The first day at school
On your first day, the school staff will inform you as much as possible about your stay:
presentation of school infrastructure and staff at your service

evaluation test to place you in the most appropriate level of course

explanations concerning the class schedule and the rules of procedure general information such as: public transport, where to find a bank, the post office …

Note: Before you leave, you will receive information about the school and the time you have to go on the first day.
During the stay
You have the assistance of experienced staff: an academic manager: your privileged interlocutor for all questions concerning your courses a housing /
social affairs manager: your point of contact for all questions concerning your accommodation or the little worries you might encounter during the stay (need of a doctor, assistance with your medical coverage, integration difficulties, homesickness) …)
an activity manager: your best ally to discover the city and its surroundings, take part in excursions and fun activities during your free time, book a trip …
A question, a difficulty? Before and during, PWL is available for you and your parents. We even have a 24-hour emergency service.
Go directly to the Questions page

Request for quotation

Contact us

Request for quotation
Auckland, Nouvelle-Zélande
English
New Zealand

New Zealand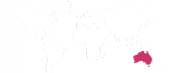 Its friendly tranquility and its landscapes are breathtaking. Hawke's Bay is the bastion of beautiful red Bordeaux-inspired.
Temperature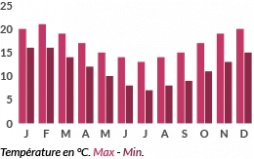 Rain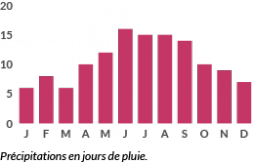 Heure locale
UTC
+13
11:34
Devise

1 € = 1.76 NZD
1 NZD = 0.57 €
Divers
Téléphoner :
Depuis la France :
00 + 64 + numéro à 9 chiffres
Vers la France :
00 + 33 + numéro à 9 chiffres
Formalités
Les modalités d'immigration pouvant évoluer nous vous conseillons de vous renseigner à l'ambassade néo-zélandaise.
A date il ne faut pas de visa particulier autre que touristique pour se rendre en Nouvelle Zélande pour un séjour inférieur à 3 mois. Le passeport est suffisant pour les ressortissants français.
Electricité
220/230 V. Prises électriques à trois branches, adaptateur nécessaire.
Why study with ProWine Language?
Effectiveness
The PWL method IMMERSES you completely in a foreign country in an international school, with your private teacher and in your daily hobbies with your colleagues and the host family.
Wine specificity
PWL teaches the LANGUAGES of WINE in foreign producing countries with professional private teachers of wine and education. We organize vineyard tours, tastings and meetings with local luminaries who can welcome you on an internship in their company.
Privileged place of study
Because one learns more effectively when one mixes PLEASURE destination cities are cosmopolitan and dynamic, always close to a large wine-growing region and seaside resort. This geographical situation linked to a mild climatology is conducive to relaxation and culture.
Accompaniment
PWL ACCOMPANIES you from the personalized study of your project with the preparation of the trip until your return in France through the reception in the country by a tutor with an educational follow-up.
Login
Lost Your Password?