Study professional wine English, Spanish, Chinese, French languages abroad
English Elite WS- Cape Town
Wine Elite program abroad
English Elite WS- Cape Town
Wine Elite program abroad
English Elite WS- Cape Town
Wine Elite program abroad
English Elite WS- Cape Town
Wine Elite program abroad
English Elite WS- Cape Town
Wine Elite program abroad
English Elite WS- Cape Town
Wine Elite program abroad
English Elite WS- Cape Town
Wine Elite program abroad

Located in the city center and on the outskirts of the city
Wine English + WSET + Internship
in Cape Town
Why choose the Elite Wine & Spirit Program?
The aim of this program is to train and make operational a future framework with an international dimension speaking a professional English, knowing perfectly the wines of the worlds and having a Business experience in a foreign company (optional).
At the end of the course you will obtain several certificates valuing your CV, Business English (BULATS), knowledge in wine (WSET) and a letter of recommendation from the company (optional).
Our language holidays do not open the right to student status and may, depending on the case, be part of professional training.
Why choose CAPE TOWN?
A privileged environment:
The human-sized city of Cape Town attracts students from all over the world in a lively international atmosphere conducive to exchange. This city benefits from infrastructures of big cities. The generous climatology allows to take full advantage of the urban attractions, to visit the countryside and its numerous seaside resorts.
An economic destination:
The least expensive destination with accommodation around € 150 / month, a monthly food budget of € 100 and a glass of wine € 1.
A facilitated immersion in the wine industry:
Stellenbosch vineyard area is about 40 minutes. Our private teacher of wine language advises many wineries. At certain times of the year the many wine festivals will make you discover many wines.
Our local professional wine partners will welcome you.
My school
Located in the pedestrian zone of a commercial district and close to public transport networks, the premises of your language center occupy a magnificent building in the bustling city.
Your language study trip to South Africa, in the heart of the "rainbow nation" can now begin.

Scholl
9 classerooms, Library, "Lounge", WiFi.

Accreditations
IALC members
EAQUALS members

Qualification of teachers
They have the qualifications and diplomas that allow them to teach the language to foreigners
1. Elite Language Wine & Spirit program – English of wine, WSET 3 and internship in a wine company abroad (option- no garanty)
The totality of this international program takes place in immersion abroad in the same country (destination to choose) in 3 phases:
– ENGLISH Language of Wine training
– Knowledge Training in Wine and Spirits (WSET3- professional level)
– Practical internship in company (optional without guarantee)
English of wine training – 4 to 8 weeks – learn more
INTENSIVE 20 classes in the morning in international school downtown with private lessons in the afternoon in English Wine (3 hours / week) at the teacher's. Goal to get you from 1 (4 weeks) to 2 levels (8 weeks) to reach the professional level.
No element found.
WSET 3 wine training in English – 1 month – learn more
Level 2 becomes the minimum and the 3 will allow you to differentiate yourself in your future career.
This training provides in-depth knowledge of the world's wine producing regions as well as viticulture and oenology principles. The tasting becomes a key element of the training, the objective for the candidate is to be able to analyze a wine blind (its climates, grape varieties, terroirs, etc.). A minimum level of preliminary knowledge is required to participate.
Our partner companies only accept wset level3.
Option : An internship / employment in a company – from 3 to 6 months – learn more
We propose a placement in internship / contract in foreign companies partners of the wine industry for periods of 3 to 6 months in various fields of wine tourism activities (winery), from sale to particular and in CHR (wholesaler, store), import (importer), product marketing (supplier), …
The training in the center of 2 to 3 months leads optionally to an internship (3 to 6 months) practice in business from December corresponding to the period of strong professional activities.
However, the Elite W & S program can be started at all times of the year with a lower offer of companies that can accommodate you in training.
WSET Niveau 3: PROFESSIONNEL ( En Anglais)
This 5-day training provides in-depth knowledge of the world's wine producing regions as well as viticulture and oenology principles. The tasting becomes a key element of the training, the objective for the candidate is to be able to analyze a wine blind (its climates, grape varieties, terroirs, etc.). A minimum level of preliminary knowledge is required to participate.
Durée: 6 DAYSs + 1/2 day for exam
Testing: 80 wines
Exam: 50 questions + 5 answer questions written + blind test 2 wine (3h)
Certificate: WSET Level 3 in Wine & Spirit Certificate
The program according to the subject of memory takes place with 3 phases:
– Discovery of the company's environment, its wines and its customers – linguistic focus and product
– Accompaniment of the training supervisor in the field with practical cases – focus on the problematic defined in the thesis
– Writing a thesis in English
A personal interview with the candidate will allow us to propose the missions and companies most suited to your career and your professional goals.
As part of the internship, no remuneration or bonus is automatically allocated depending on the country of destination (contact us). However for qualified trainees it is common to obtain the gratuities covering the totality of the expenses of life in the country.
Foreign companies likely to welcome you on an internship remain the only decision makers of the levels of gratification and the admissibility of your application without any commitment on our part.
For a program the impossibility of placement in internship in company does not worth modification or cancellation of the whole program and only the refund of the expenses of placement in internship in company will be carried out.
The conditions for the granting of the visa Internship of some countries require student status during the internship period which excludes young professionals (contact us).
Fees and booking
From 1990 € to 4990 € for a period of 6 months (depending on the destination and duration of language training).
The gratuity or remuneration can cover the accommodation and food expenses according to the destinations.
Examples of the last promotion
Graduate students or young professionals around the world live a unique immersion experience tailored to their personal and professional projects.
Julie H. (March - 6 months-, South Africa, English Wine and Wine Trade - distributor)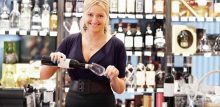 Julie, a bts bachelor of wine marketing, completed with a bachelor business of Vin, wanted to give herself a more international dimension to get a master's degree in a major business school.
She has followed our Elite WS program with:
English wine – focus Selling wine to retailers:  4 weeks of classes in Cape Town with our private teacher Lucie (Oenology Consultant).
Internship at a wine distributor in the Cape Town region:  Julie's goal is to boost sales to individuals by organizing thematic events of South African wine tastings and direct marketing.

Request for quotation

Contact us

Request for quotation
Good Hope Studies - city centre, Saint Georges Mall, Le Cap, Cap-Occidental, Afrique du Sud
English
South Africa

South Africa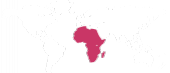 Extraordinary destination in "Rainbow Nation". The wines and its festivals of Stellenbosch and Franschhoek will enchant you.
Vidéos

School presentation
Temperature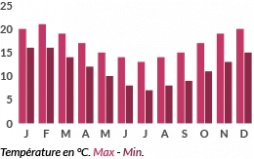 Rain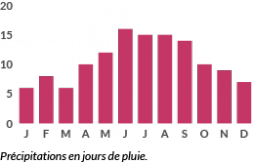 Devise

1 € = 20.21 ZAR
1 ZAR = 0.05 €
Divers
Call :
From abroad:
00 + 27 + 21 +  7 numbers
Formalities
You do not need a visa to travel to South Africa. The passport is sufficient for European nationals.
Electricity
220/230 V. Three-prong electrical outlets, adapter required.
Why study with ProWine Language?
Effectiveness
The PWL method IMMERSES you completely in a foreign country in an international school, with your private teacher and in your daily hobbies with your colleagues and the host family.
Wine specificity
PWL teaches the LANGUAGES of WINE in foreign producing countries with professional private teachers of wine and education. We organize vineyard tours, tastings and meetings with local luminaries who can welcome you on an internship in their company.
Privileged place of study
Because one learns more effectively when one mixes PLEASURE destination cities are cosmopolitan and dynamic, always close to a large wine-growing region and seaside resort. This geographical situation linked to a mild climatology is conducive to relaxation and culture.
Accompaniment
PWL ACCOMPANIES you from the personalized study of your project with the preparation of the trip until your return in France through the reception in the country by a tutor with an educational follow-up.
Login
Lost Your Password?